The Educational Technology Department of Modesto City Schools believes that in order to be successful in the 21st century workplace, all students, teachers and staff must acquire technology literacy as a means of accessing, processing, evaluating, synthesizing, and disseminating information efficiently and effectively.
We strive to empower all learners with intentional use of technology including engaging, extending, and enhancing student learning in the classroom with technology tools. This includes aligning to the Instructional Core, ISTE Standards, and the 4Cs with collaboration, communication, critical thinking, and creativity.
Our department was awarded the ISTE Distinguished District Award in 2022 for the MCS Ed Tech Explorers Program!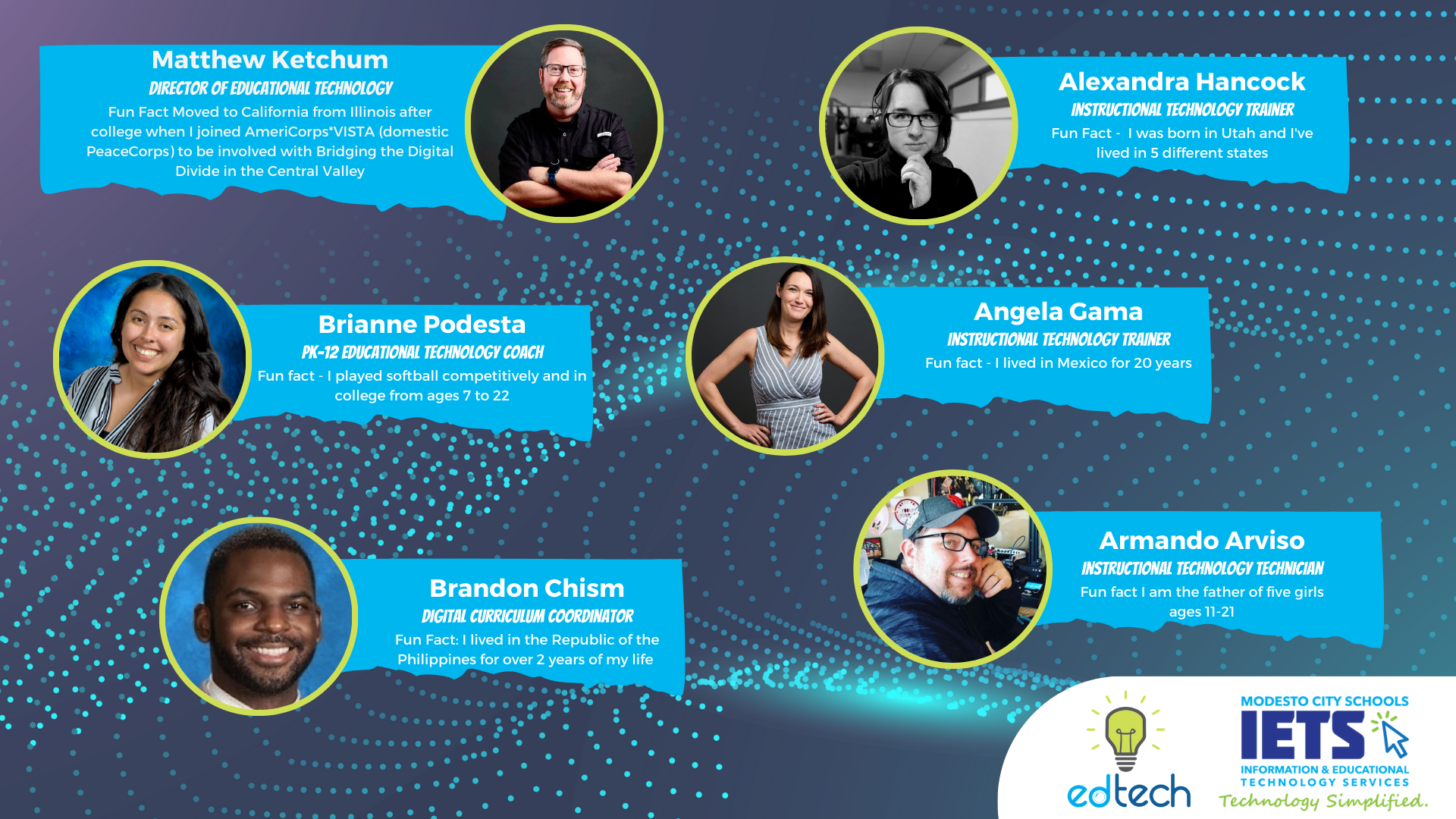 Tech Help Center Websites