ParentSquare for Educators
Equity | Safety | Security | School to Home Relationship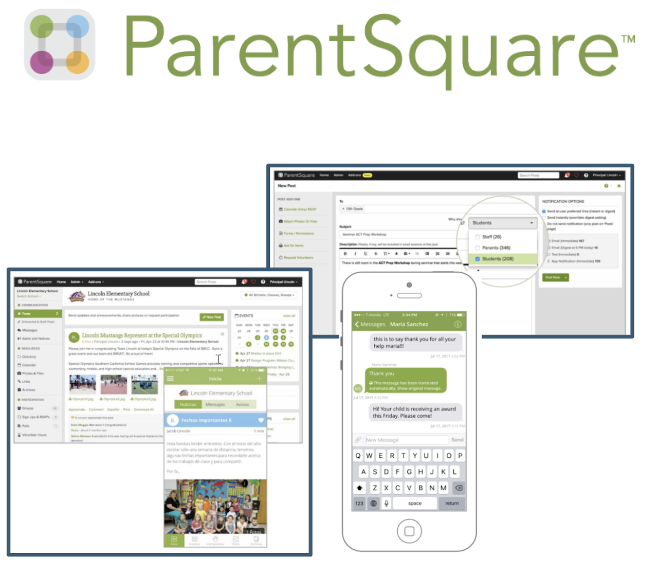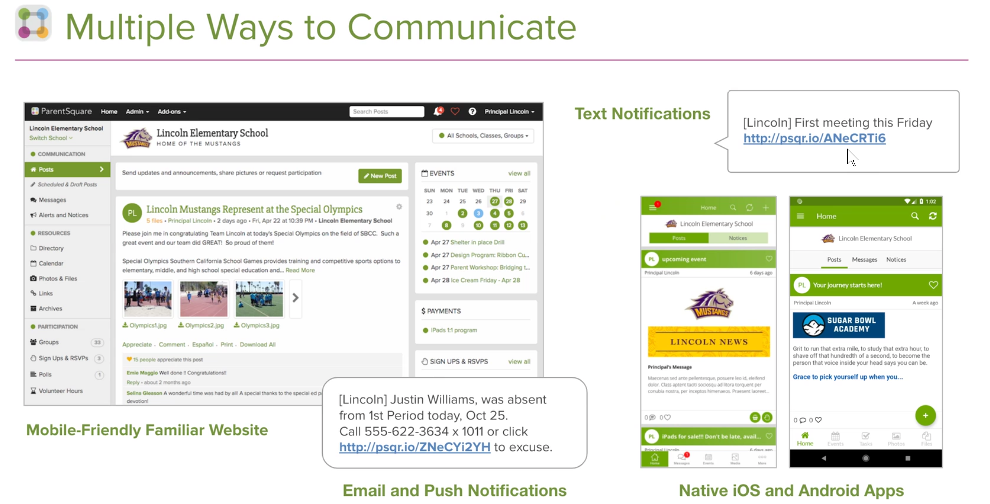 ParentSquare is our approved communication app for Teachers, Parents, Students, School Sites, and the District.
ParentSquare provides a safe way for the school principal, teachers, staff, and parents to receive important school and teacher communication -- all in one place.
We are transitioning from School Messenger, Remind, and ClassDojo.
Expand each section to learn more!
Tutorial Videos for Educators
Videos about ParentSquare Account
Videos about Posts and Messages
Videos about Post Add-ons
Enhance the communication and engagement between schools and parents with Post Add-ons, such as attachments, forms, RSVPs and Sign-Ups.
Watch the videos below to learn more!
ParentSquare Getting Started Guides for Teachers
The following links to the Getting Started Guides and Videos from ParentSquare may require you to sign in to ParentSquare before you are able to see the content.
ParentSquare Training for Educators
PD Catalog Offerings
Search the PD Catalog for the following live webinars for "ParentSquare Getting Started" and "ParentSquare Level Up"
Search the PD Catalog for the following self-paced courses:
ParentSquare 101 Teacher Course (for Certificated Staff)

ParentSquare 101 Admin Course (for Management Staff)

ParentSquare Level Up your Posts (for Certificated and Management Staff)